~Merridoe Brandy Bunny ~

Merry Munches Flowers  in Long Island, New York, USA.  She Enjoys Eating Greens and Digging in Purple Chairs . She is also fond of straw hats! 
                     Her Two-Foots are Very Artistic and Excellent Singers!

Speckles, Babsy, Luna  & Shadow Rabbit  Practice their Digging Skills in Owensboro, Kentucky. USA

Welcome to The First Ever National Diggy Day!

    ~A Celebration of the Fine Art of Digging and all things Green~

"Hareum" Rabbits, Hans Solo, Mr. Fritz & Velvet enjoying the "green" after a hard day of of digging and redecorating the burrow. The Hareum calls Indiana Home.

Velvet  & Miss Bea Taste Test For Freshness

Mr. Fritz ..Samples the Selections

~Millie Bunn & Cedric Rex~

You can read about their adventures  at LiveJournal.com

Two-Foot Slaves owned by Cedric and Millie Bunn and Merridoe's Devoted Two-Foots have created a Bunnerwunnerful music CD called "Bunny Tunes".  It features some of our favorite songs sung with a special Bunny themed flair.
                                      Proceeds go to help                                                                                          Bunnies in the UK  and  USA!

Babsy & Speckles  Work in Quality Control

Here I am (Hans Solo) Relaxing After Creating

        This cool Bunny Hide-Out!

Who is Responsible For This Great Dig?

              Way To Go Rabbits!

Loopy  Lives in Farnborough, Hampshire UK with her Mom.  Loopy is almost eleven years old and has perfected her digging and escaping skills. When she isn't digging or escaping, she is thinking about it.   Thanks to Loopy's Uncle,  Adam for the Pic!

Charlie and Daisy  live in a town called Kirkcaldy on the East coast of Scotland (it's about 30 miles North of Edinburgh).
Daisy  (AKA 'Demolition Daisy" ) likes to destroy everything such as

cardboard boxes or our hutch.

She also loves to cause as much mischief as possible by running around

our house at 'turbo' speed whilst just missing the furniture. She also

loves eating (pretty much anything she can get her paws on). 

Charlie Says he likes to tumble. 

"I flip  my  ear (I'm a LOP eared bunny) under my chin and throw myself

onto my back. I can lie like this for quite some time before I flop back

onto my side.  I also enjoying eating and playing outside in the grass.

I like getting nose and cheek rubs (Mum is best at these) and I am

very good at begging for food and treats. We both love dandelions

and any sort of herbs. 

Shadow Carefully Examines  Today's Greens.

Babsy and Speckles Discuss  Secret Plans

For Future Digging Projects

Luna Supports "Diggy Day" By Digging Her Two-Foots Shirt.  This is the "Before" Pic! 

                 You Go Luna!

Have You Ever  Been Guilty of Running The Bunny 500 With Bunches of Paper in Your Mouth?

Do Your Two-Foots Constantly                   Say, "NO!"

Are You Often Plagued by The  Irresistible Urge to Tear, Shred, Munch or Mutilate Paper?

Are You Addicted to Paper?

DR. Fritz's

Amazing Five Step Plan

Will Rid You of This Nasty Habit in Only Seven Days!

                                      dislcaimer:

Rabbits who display extreme paper addictions may require additional treatment.

Dr. Fritz Demonstrates a  Paper Addiction

"C'mon Rabbits, We all know That We Will NEVER                                                    STOP!

but join anyway and My Mom will Add Your Cool Pic!"

            Love, Hans Solo

             HAPPY DIGGY DAY EVERYBUNN!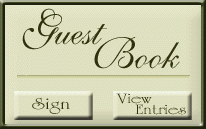 This page was last updated: March 8, 2007